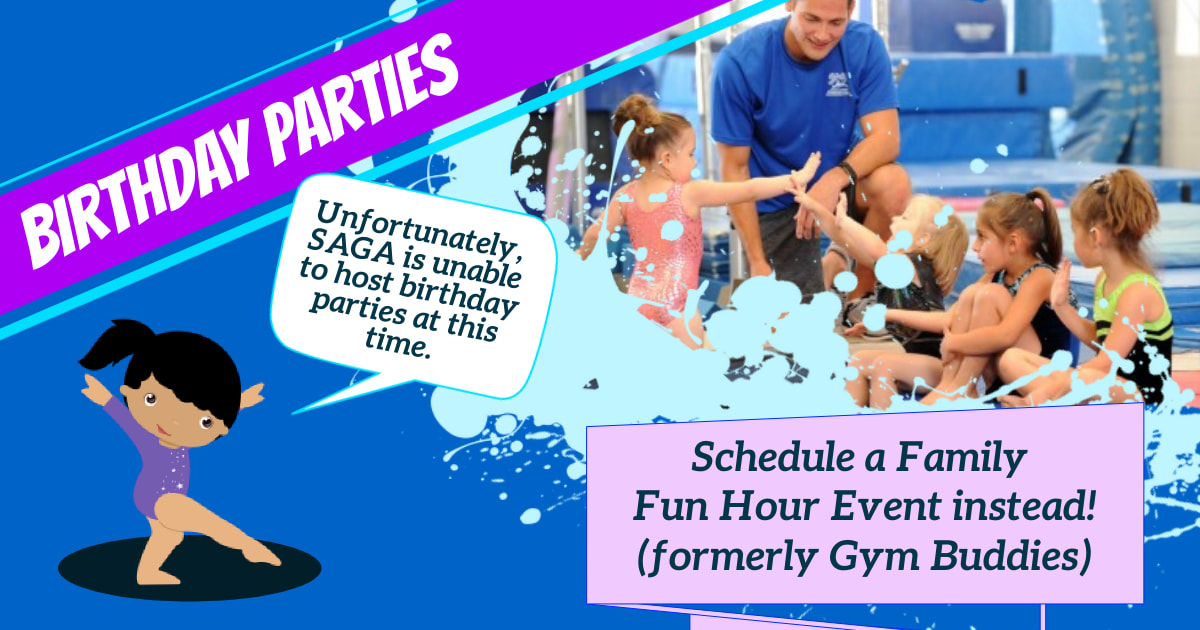 ---

Looking to have a little fun in the gym? Never fear, SAGA's Family Fun Hour is here! We may not be able to host regular birthday parties right now, but a Family Fun Hour event is a ton of fun!

Invite four friends (plus you) for a full hour of structured gymnastics time!

These private events are for all kiddos under the age of 18, even those who aren't SAGA students!

​Contact us today to reserve your event!

---
Subject to availability!!!
Please give us a call for availability!
​505.884.6949